11 october 2018
Fabrizio Cotognini at Art Verona 2018 with Prometeogallery of Ida Pisani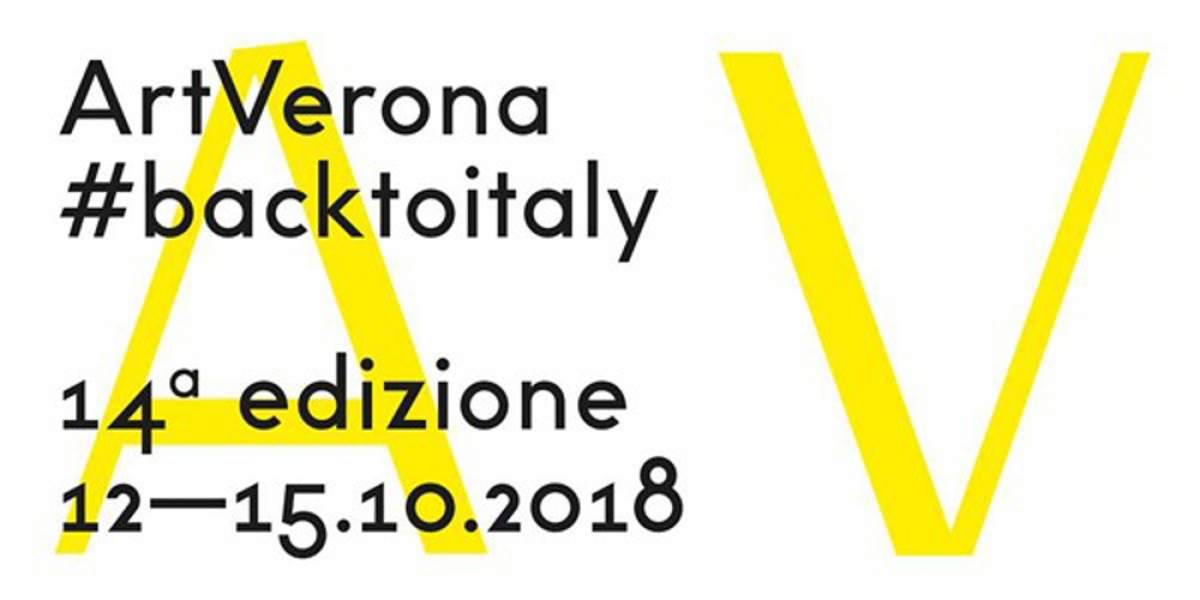 The Fair
The 14th edition of ArtVerona will be held from 12 to 15 October 2018 at Veronafiere
As authoritative point of reference in the world of contemporary art and in the European fair sector, ArtVerona is a compact and accomplished event that is attractive for its location, the quality of its offering and its relational vocation. Nomen omen. And with a "slow" approach, inclined towards research and experimentation. Under the artistic direction of Adriana Polveroni for the second year running, ArtVerona is consolidating its position, confirming its commitment to supporting an alternative kind of fair that is distinctive for its support of a new generation of collectors and for its promotion of the Italian art system, as proven by "#backtoitaly", the event's payoff that this year presents the theme "Utopia" as a horizon for reflection.
145 is the number of galleries selected to further define the specificity of the two pavilions: one with a net inclination towards historically contextualised post-World War 2 artists, and the other dedicated to new generation artists. 6 is the number of exhibition sections, reproposing Grand Tour, where the focus on Italy is revealed in the works of Italian artists or in an overview of our situation; Raw Zone, essential spaces for one show; Scouting, a research area hosting more complex projects; i9 – Spazi Indipendenti (Independent Spaces), a format dedicated to collectives and non-profit organisations engaged in contemporary art languages, and Main Section, focused on mid-career artists, as well as on Maestros and on the younger artists; a new entry is BoMA Best Of Modern Art, an accurate selection of modern art, in which the best Italian and foreign galleries can converge with specific focus on confirmed artists.
Once again the Fair will see a generous programme of acquisitions, competitions and prizes aimed at supporting the various actors of the network. Among the more prominent (Fondi Acquisizioni, Premio Icona, Premio Ottella, Premio Display) there is Level 0, an opportunity to establish a relationship between an artist – and his or her gallery – and an Italian museum (10 participated in this project in last year's edition), with an increasingly consistent commitment to exalting the value and visibility of the artist selected. Another popular project is the Premio dedicato alla Fotografia (Photography Prize), a medium through which the new audiences often approach art as well as a medium of interest for more experienced collectors. 'Atupertu' has evolved into Io, l'opera e tu (I, the Artwork and you), entrusting to a specific work of art the task of triggering the dialogue between the artist, the curator and the visitor. Another comeback is Primo Amore (First Love), the platform that aims at directing the public towards high-quality artworks with affordable price tags, i.e. within 5,000 euros, to kindle the interest of new collectors. And to gratify the ever-growing number of collectors (480 guests in 2017), ArtVerona has strived to create an even more attractive VIP Programme.
Today the need is felt for a renovated profile of the collector. ArtVerona's commitment is to contribute to this renovation by being a point of reference for young and new collectors. Important encouragement comes from the collectors' association Consorzio Collezionisti delle Pianure, an expression of the varied and complex kind of entrepreneurship that has made North-Eastern Italy an area of excellence in the Made-in-Italy sector. This evolution and growth has been made possible also thanks to ArtVerona's cooperation with ANGAMC – Associazione Nazionale delle Gallerie d'Arte Moderna e Contemporanea (National Association of Modern and Contemporary Art Galleries) and with the many national and regional institutions that see ArtVerona as a most-awaited cultural event highly considered by the art market.