23 april 2016
Fabrizio Cotognini show in bruxelles. Pelle
EXHIBITION'S OPENING Tuesday 19 April from 6 to 9 pm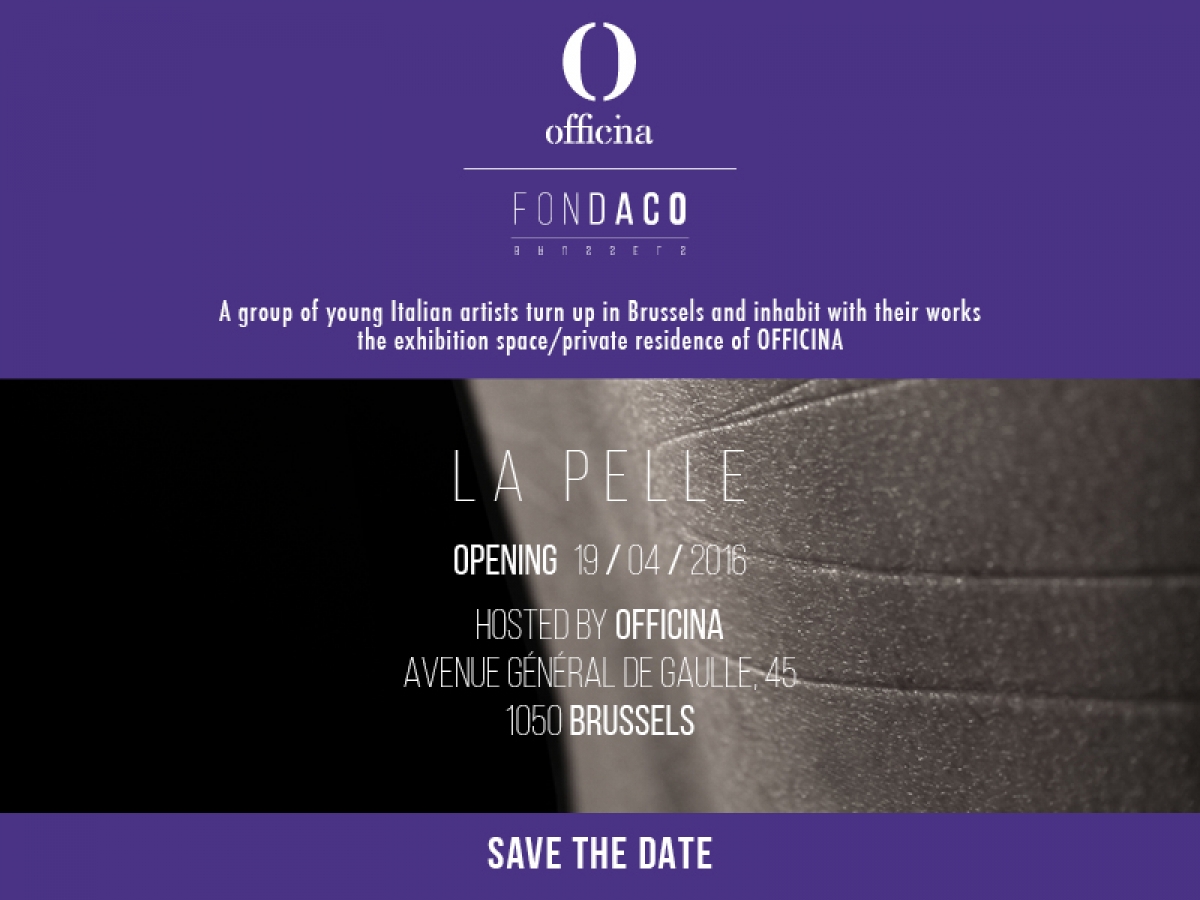 OFFICINA is happy to present La PELLE (SKIN), the first exhibition in Brussels by FONDACO, a multiple expression by artists, with no curator.
A project in which OFFICINA and FONDACO are partners. FONDACO is a group of Italian artists coming from different experiences and backgrounds, who share the desire to rediscover the 'domestic' side of art. They wish to present art in a context which is neither a museum, nor a commercial space. Art works and expressions 'inhabit' a private residence, making themselves freely and immediately available to visitors. FONDACO's artists are also interested in developing a dialogue with collectors, art lovers, art critics in a friendly frame. FONDACO'S intention is to remain active on Brussels art scene after this exhibition.
The exhibition Standing precisely on the surface of things. Step by step we caress the skin of the earth, showing our affection for the world. A caressing gesture which has
taken place for century, at times absent-mindedly, but always relentlessly. Primordial contact of the artistic gesture. The genesis of feeling shifts from body to vision, shape riflected on the retina, the skin of the image, the tactile origin of the gaze.